Selecting a tax preparation professional is an important decision — nothing less than your money and peace of mind is on the line. So when you make that decision, here are some important pitfalls to avoid: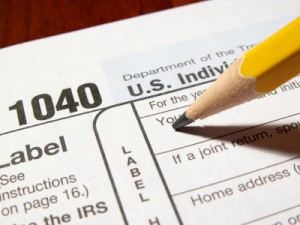 Tax preparers who do not have a Preparer Tax Identification Number (PTIN)
FreeEnterprise.com advises that 2011 IRS regulations require all paid preparers to have a PTIN prior to preparing any federal tax returns. Dan Andrews, co-owner of Andrews Lemek Tax Services, LLC, notes that "Everybody who is in the tax business must have a PTIN, which previously was required by those who filed electronically, and now also covers those who mail the return in.
Tax preparers who guarantee a specific refund without knowing about your financial situation
Factors that would affect tax preparation costs and the tax refund include marital status, the sale or purchase of a home, owning a business, getting divorced, children and education costs, the Free Enterprise web site states.
Dan adds that this includes a preparer who bases the fee on the amount of the refund. "It's unethical and against my rules," says Dan. "As a professional CPA, your job is not to get the biggest refund back. Your job is to prepare a complete and accurate tax return."
Tax preparers with a questionable history
Dan believes the best way to find an efficient tax preparer is to get a referral from someone you know and trust. That preparer already will have established a positive history.
Tax preparers who ask you to sign a tax form before completing it
The client is ultimately responsible for the return and could end up paying penalties and fines, if audited. Make sure you view the completed form and address any questions or concerns before signing.
Tips for Finding a Great Tax Preparer:

Ask your friends. "Word of mouth means a lot," says Dan.
Ask the preparer for references.
Be cautious of people who advertise too-good-to-be-true fees.
Be wary of bate-and-switch deception.
Inquire about experience.
Ask if the preparer has met the educational and testing requirements.
Ask for the preparer's tax ID number.
A well-trained staff at Andrews Lemek can help you through the process of making out a tax return. Whether you are a senior with special needs or a young person finishing your first year on the job, Andrews Lemek tax preparers have more than ten years experience and can handle all your needs. In addition to preparing income tax returns, the firm also can help with other business services. For information, call us at (352) 351-8833.